I've been on the road a lot lately with no time to blog (or sleep).  Following are a couple items to keep this space from going completely dead.
A wild turkey stopped by our backyard (in Boston):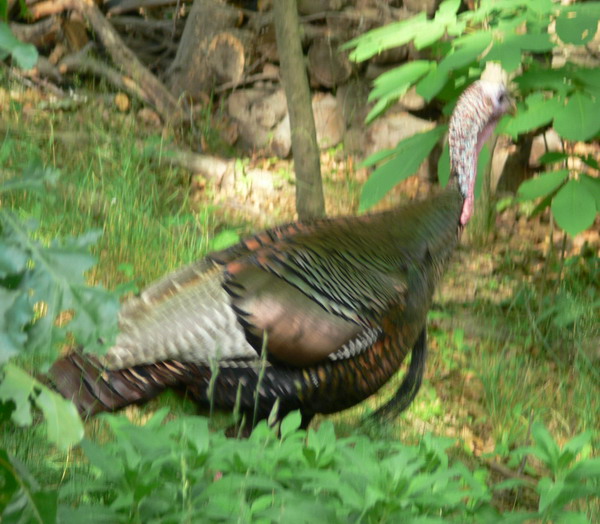 I called city animal control, and they said these guys are everywhere. Apparently there is no more wild left for the wildlife.
In other news, Gears is finally available for Firefox 3! For me, at least, this is a big deal, since I frequently depend on offline mode for Google Reader and have otherwise fully migrated to FF 3 for the speed benefits. Since RC2, it's mostly stopped crashing as well.
[Tags]Wild Turkey, Wildlife, Gears, Boston, Firefox[/Tags]