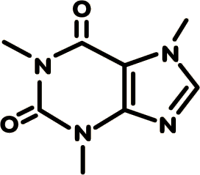 In the tradition of people who like to say "I'm currently blogging from [x]" where x is some location other than [home]—
I'm currently blogging from Maxfield's House of Caffeine·, on the corner of Dolores and 17th in the Mission. I highly recommend it. Features include:
Spacious interior, well spaced tables and comfy couches. Counter seating if you don't want to look at anyone (or look out the window); also several outdoor tables on a relatively quiet street.
Well lit, tastefully decorated, lots of plants.
ATM in the shop, if you care about that.
Excellent wireless signal, no hassles joining the free LAN. Getting approximately 140kB/s at the moment.
Decent ecletic music targetted at people like me (note Miles Davis and the Flaming Lips in the same set).
Very respectable coffee prices in this Starbucks age. Regular coffee for $1.25, and an espresso is only $0.25 more. Single Cappuccino for $1.75; double for $2.00. How can you not get a double under these circumstances?
Pleasant, unharried staff. The whole place oozes chill.
They appear to, at least informally, allow pets.
Live music performances in the evenings, looks like primarily jazz and bluegrass variety.
With a name like Maxfield's House of Caffeine, it's got to be good. Lots of newspaper articles on the walls about the healthful effects of caffeine (possibly prevents tumors from sun exposure, delays menopause, improves complexion, etc.).